Updated: Dec 3, 2021
It's one of my favorite times of the year, Black History Month.
Negro History Week, was created by Carter G. Woodson in 1926 to celebrate Black excellence, kinda. What started as a way to get Black history in the classroom, had later evolved into what we know as Black History Month by the late 1960s. In 1976, President Ford officially recognized the month-long holiday.


Every American President since 1976 has recognized Black History Month and has supported its annual themes. Recently, America's President referred to Frederick Douglass as if he were still alive. 🥴 This year's national theme is, "AfricanAmericans and the Vote." This year not only marks the 2020 Presidential Elections, but it also marks the centennial of the Women's Suffrage Movement and the 150th anniversary of the 15th Amendment, which in 1870 gave Black men the right to vote post-Civil War, pre-Black Codes.


The women's fight for suffrage was led by many Black women, although they were more often than not excluded from the movement. But like always, Black women made a way. With the power and voices of Ida B. Wells, Sojourner Truth, Anna Julia Cooper, and Mary Church Terrell just to name a few, these Black women advocated for women's rights and Black people's rights. Popular figures, Susan B. Anthony and Elizabeth Cady Stanton made sure to erase Black women's efforts towards the advancement of the women's rights movement and the suffrage movement.
Stay tuned for different readings, activities, and fun things to do to celebrate all month long. 🤓


Stay connected and talk to us on our socials, Twitter, Instagram, and Facebook.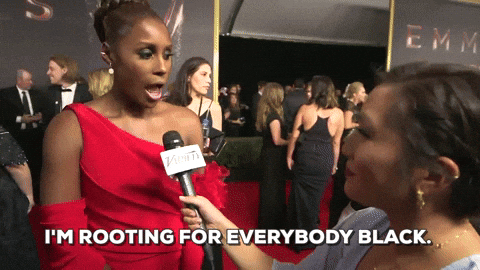 In the words of Issa Rae, "I'm rooting for everybody Black."
How are you being Black af this month?
In Power, ✊🏾
Teryn Denae