Affirmations for Intentionality and Grace. ✨
Monday again? 😳
How do you start your Monday's?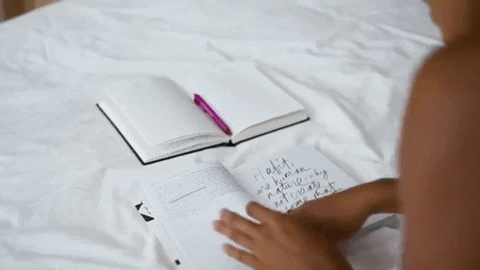 Monday's can set the tone for the week. It is an extra day after Sunday to kind of get it together for the week. Every monday, I try to share affirmations across my socials. This week, I will be sharing affirmations for intentionality and grace. I realized that I have been spending so much time in my life trying to meet other people's expectations or even my own unrealistic expectations. I am working daily to be intentional in the things that I do, and to give grace to myself and others along the way.
How do you start your day?
For me, I enjoy quiet time reading a morning devotional and prayer or meditation. I have been reading Marshawn Evans Daniels' "Believing Bigger" and have seen my mindset and honestly my life shift, make sure to grab the devotional over on amazon here.
I am surrounded by people that push me to become better.
I have been in a new group chat with my mommy and my new sister Najma, which we named "Faith Talks." In the group, we not only discuss our faith, we discuss and share our thoughts, our dreams, our fears, and we share the word with one another, which has been powerful. Tap in to my YouTube playlists for the word and praise and worship if you're interested.
I am using positive self-talk.
I also like to speak kind things to myself by reciting